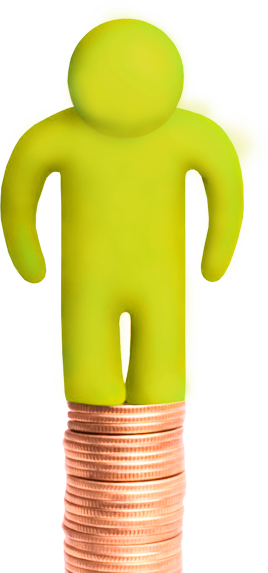 Reward Connected Specialist pay and reward consultancy.
Tailored pay and reward reporting with a personal touch. Helping you and your staff, across the sectors.
Reward Connected played a key role in the development of the new Reward structure for Action on Hearing Loss. We have adopted their job evaluation system JESS and they have worked alongside us to tailor it for our organisation and train panel members in its use. I am more than happy to recommend them to organisations large and small, as their flexibility and sensitivity to the individuality of the organisation makes them a joy to work with.
Rachael Block
Director of People - Action on Hearing Loss
Reward Connected is my go to for Pay and Benefits advice. Michelle Buckley and her team conducted an excellent market pay review for us in 2016. She helped put in a place a tailored and robust pay policy. Today, our approach to pay is consistent, transparent and meets the objectives of the UK equal pay legislation. Michelle is approachable, flexible and professional. If you need Pay and Benefit advice and support for your organisation, I would strongly recommend Michelle and her team.
Martin Mongalla
Director HR UK & Talent Acquisition - International Medical Corps UK
I have been grateful for the contribution that Michelle Buckley and her colleagues at Reward Connected have made to the building of English Heritage's revised Reward Strategy and the review of our reward mechanics. Reward Connected adopt a constructively critical approach, and bring strong insights from a variety of employment markets to underpin their recommendations. I enjoy working with them. They bring good advice and would heartily recommend them to other prospective clients.
Andrew Kennedy
Head of HR - English Heritage
...As a pay consultant, Reward Connected produced practical recommendations, cleverly tailored specifically for our needs...
Angela Beerman
Director of Human Resources and Organisational Development - Plan UK
Reward Connected rapidly understood our brief, translated this into actions and delivered credible results on time...(they) helped us to communicate to our colleagues and inspired confidence in the process at all levels.
Mike Hudson
HR Manager – Break Charity
Reward Connected have supported us with a number of pay projects. They are professional, prompt and have a good understanding of our sector. A great team to work with.
Harbinder Kaur
HR Director – Care International
Reward Connected helped us on our pay and benefits review and were not only highly professional and knowledgeable, but also great fun to work with. They have a special understanding of the non-profit sector.
Jeremy Moodey
Chief Executive – Embrace the Middle East
Reward Connected really know their stuff. Their support was invaluable as it enabled us to move forward safe in the knowledge that their expertise was on hand throughout the process. They are personable and approachable and I like that I can pick up the phone at any time and have a useful conversation with them. Needless to say they are highly recommended.
Cengiz Ali
Head of Human Resources – Centrepoint
Reward Connected undertook our Senior Pay review which was clear, informative and very helpful. Their actual attendance at our Remuneration Committee provided much needed external credibility and resulted in us achieving market aligned and competitive pay levels. This is our first experience of Reward Connected - they offer a very personable service and each time we contacted them their response was efficient and responsive.
Neil Hunt
Chief Executive – Royal College of General Practitioners
Reward Connected ... provided us with expert, timely and quality analysis which met our needs and, above and beyond, also helped address wider organisational development needs. Working with Reward Connected is a joy; you should too.
Leigh Daynes
Executive Director – Médecins du Monde (Doctors of the World) UK
It was a real pleasure working with Michelle and Reward Connected. They understood our needs immediately and were able to propose solutions adapted to specific challenges we were facing. The service provided was excellent value for money and I would definitely use them again, and recommend them to others.
Aleema Shivji
Director – Handicap International UK
...The knowledge and technical expertise of their consultants proved to be valuable in the successful delivery of our project. I would highly recommend Reward Connected.
Ric Moore
HR & Training Manager – Quakers in Britain
...With a high level of professional reward and remuneration credibility our senior HR teams continue to value the deep specialist knowledge, currency and flexibility offered by Reward Connected.
Andy Perry
Associate Director / People & Development – BBSRC
Reward Connected spent time getting to know the individuals they were working with; they engaged with the teams and exceeded client expectation. I can highly recommend Michelle and Reward Connected to deliver first class service with a smile.
Stephanie Bessant
Ex Pact trustee
I'd happily recommend them to any other charities looking for support with pay and grading. Their job evaluation scheme is robust and easy to use and when we did need support it was quickly forthcoming.
Nick Bridges
Head of HR - Crimestoppers Trust
...What we appreciated most about working with Reward Connected was the flexible approach to working with the college's Executive Leadership Team and HR department. Reward Connected were insightful and provided the necessary support and expertise...
Dr Ian Bullock
Chief Executive - Royal College of Physicians
We started working with Reward Connected just over a year ago as we wanted to introduce a formal method of job evaluation into our organisation. Michelle worked tirelessly with myself and my team to not only evaluate all of our existing roles (some 250 different roles), but to also carry out a robust and full salary benchmarking analysis. Michelle then trained a number of the senior HR team in their JESS system in order that we can be self-sufficient and complete our own evaluations in the future. Michelle is considered, thoughtful, patient and professional in her approach, working with us to find the right solution for our organisation. I would have no hesitation in recommending Michelle and Reward Connected.
Karen Forde
HR & Organisation Development Director - The Challenge
Reward Connected came highly recommended as the go to resource for pay and benefits in the charity sector. The Leprosy Mission England and Wales engaged them to help identify a new Reward and Recognition approach. Throughout the whole process Reward Connected were both knowledgeable and professional, enabling us to make an informed decision. They are excellent at networking organisations within similar charitable groupings together, I really value belonging to this network.
Arminda O'Reilly
HR Manager - The Leprosy Mission
The Reward Connected Pay club gives us a more relevant and targeted network in which to compare our reward structures and ensure that we have relevant benchmarking data. There is also the added bonus that Reward Connected provide a conduit to check out specific queries always ensuring a speedy response.
Mary O'Shea
ICR